DESCRIPTION

Has your sex life taken a turn for the worse?
Do you need a boost to literally get the blood flowing again?

Dont worry, HerbalBioTech's Ultimate Pill is here!


HerbalBioTech's Ultimate Pill is a maximum strength dose of the most well know and scientifically proven sexual herbs on the market today including Horny Goat Weed, L-Arginine Ginkgo Leaf, and Muira Puama Powder. 
Horny Goat Weed has been used as an aphrodisiac for hundreds of years. Legend has it that the potent properties of Horny Goat Weed were discovered by a Chinese goat herder who noticed the increased sexual activity of his flock after they had fed on the plant.
Ginkgo Leaf & SSRI - Many people taking anti depressants will suffer from decreased libido, scientific studies have shown high dose of quality gingko leaf to be 84% effective in males to increase sexual libido - https://www.ncbi.nlm.nih.gov/pubmed/9611693
L-Arginine is an amino acid that is made in the body, studies have shown to be highly effective treatment for male infertility and erectile dysfunction
Muira Puama is the ultimate libido booster, in high doses muira puama has been used as an aphrodisiac for hundreds of years, when used in combination with the other herbs in herbalbiotech's Ultimate Pill it has a synergistic effect, giving the user unbeatable results from any other herbal formula.
HerbalBioTech's Ultimate Pill works by increasing nitric oxide levels, this relaxes smooth muscle and allows more blood flow to the penis.
Ultimate Pill also helps support and improve:
Libido and sexual desire
Sensory stimulation
Erectile dysfunction
Energy and stamina
Sperm production
Increase Testosterone Levels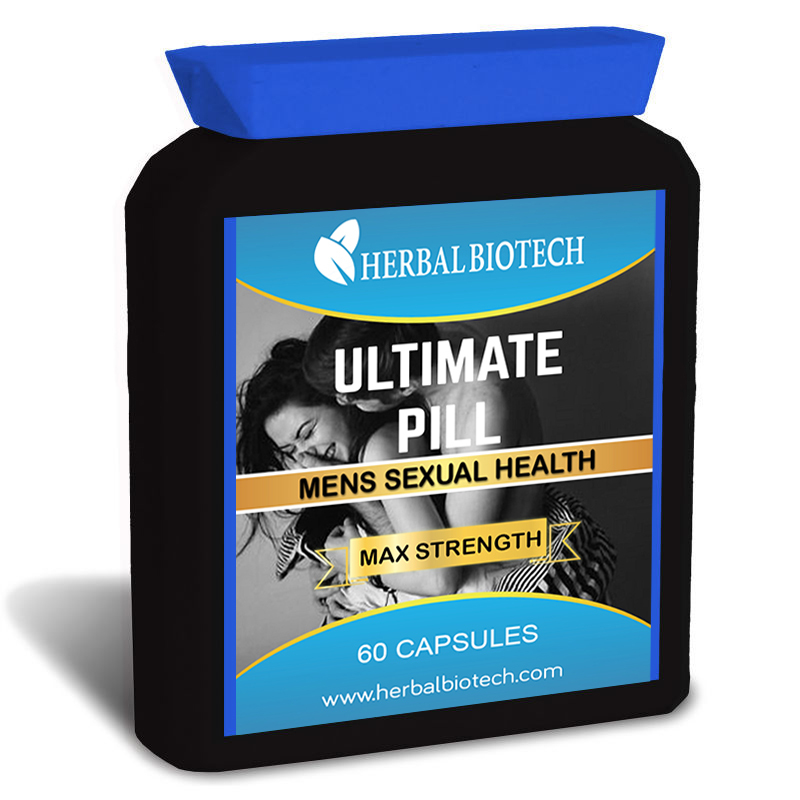 VS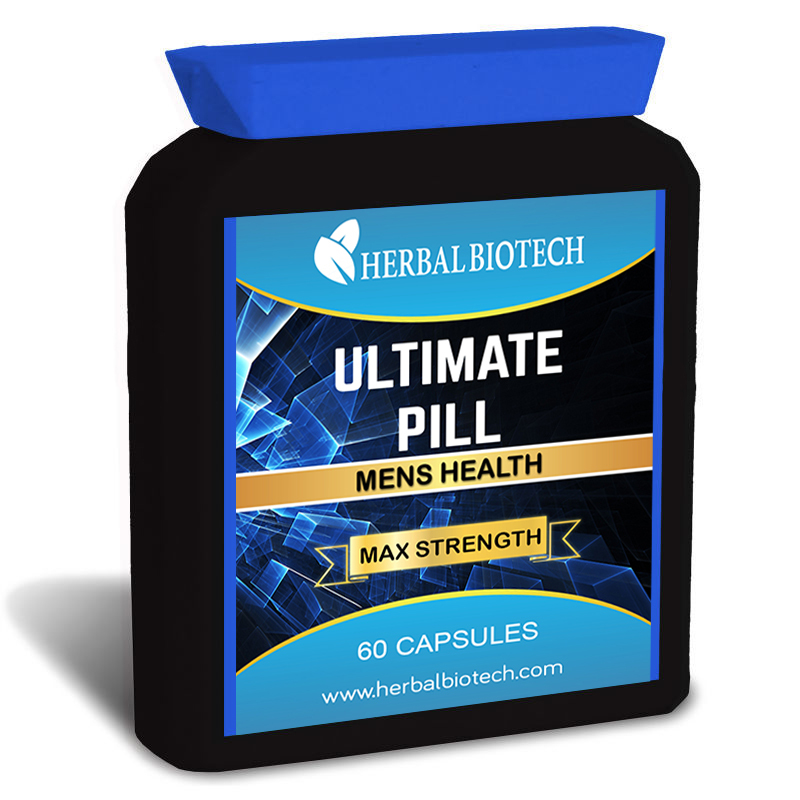 (These 2 products are exactly the same but the packaging is different for people who want discretion in there drug cabinet - Note - if you choose discrete, nothing in the packaging will reference sex)
Suggested Use: Take 5 Ultimate Pill Capsules 60 to 90 Minutes before sexual activity, preferably on an empty stomach.
WARNING: These capsules are very powerful Always take the advice of your Doctor before you take this supplement, especially if you suffer from hypertension, cardiac or pulmonary disease or if you are taking L-dopa.